Dear HDF5 Users,
After a closed beta phase the new ILNumerics HDF5 API is now open for the
public (still beta though):
ILNumerics adds a convenient mathematical syntax to any .NET language. It
provides sophisticated 3D visualizations and high performance execution of
arbitrary custom algorithms. The HDF5 API completes our feature set by
providing an OO-wrapper around the official HDF5 binaries and allowing for
easier, yet efficient utilization from any .NET language. It also nicely
integrates into Visual Studio. You are invited to download the beta package
from this link:
http://ilnumerics.net/media/zip/ILNumerics.HDF5ToolboxBeta01.zip
… and to provide feedback on the API:
beta@ilnumerics.net
An introductory video (or rather a short preview) is also available here: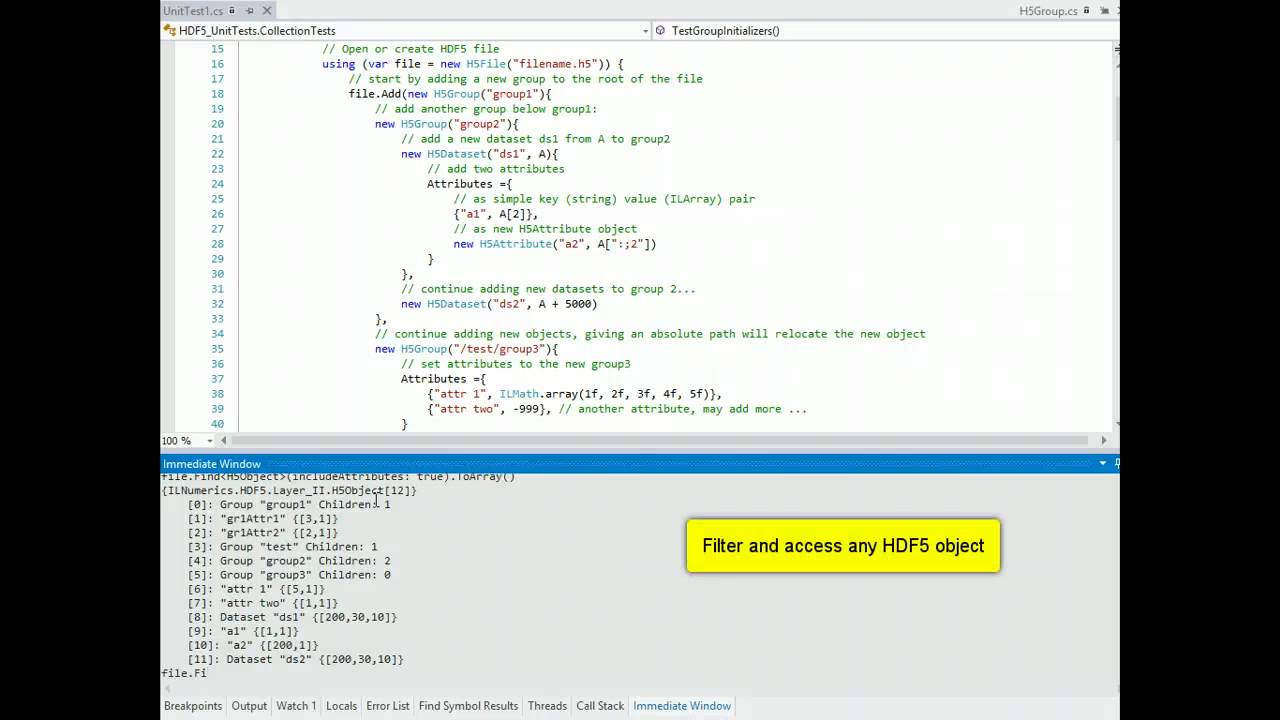 We appreciate any feedback / suggestion! You still have the chance of
helping us to improve the final API!
Thanks a lot! J
Haymo
···

-------------------------
Haymo Kutschbach

CEO, ILNumerics GmbH

<mailto:h.kutschbach@ilnumerics.net> h.kutschbach@ilnumerics.net

ILNumerics GmbH

TU ACK 388

Ackerstraße 76

13355 Berlin

<http://www.ilnumerics.net> http://www.ilnumerics.net

<http://twitter.com/ilnumerics&gt; http://twitter.com/ilnumerics

Registergericht: Amtsgericht Potsdam

Registernummer: HRB 26715 P

Geschäftsführung: Haymo Kutschbach, Jonas Nordholt